I don't know what you're saying. - Mimi

Snow prism needs its music comment, song production information, and/or staff comments translated.

Hey look! This here is a Featured Article.

Snow prism has been chosen as an exemplary article by the pop'n music Wiki staff.
Some vocal samples can be heard.
A rock arrangement of snow prism, titled snow prism (GFDM ver.), can be found in GuitarFreaksXG3 & DrumManiaXG3.
snow prism is part of the Tsugidoka! (つぎドカ!) event, along with Cosmic Hurricane, 紅焔 and 恋閃繚乱.
snow prism was added to jubeat saucer on Febraury 1st, 2013. It was removed on December 1st, 2013.

It was revived on February 1st, 2014.

snow prism marks Qrispy Joybox's first appearance in the DanceDanceRevolution series.
snow prism is named after Hiumi's purifying power.
A clarity of overflowing piano and guitar harmony! Are they disturbing the school of public morals and, are you ready to freeze below?
Game
Standard
Battle
E
N
H
EX
N
H
Notecounts
161
400
707
1198
293
478
Sunny Park→Present
5
27
35
45
16
25
Game
Difficulties
N
H
EX
Notecounts
135
206
319
pop'n rhythmin
2
4
8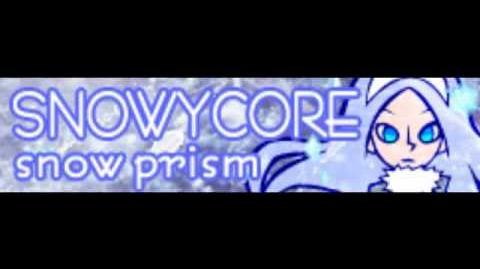 Community content is available under
CC-BY-SA
unless otherwise noted.