I don't know what you're saying. - Mimi

Rensen ryouran needs its music comment, song production information, and/or staff comments translated.

Help Wanted!

Rensen ryouran's lyrics are currently unknown or have not yet been translated.

どうでもいいや、もうわたしなんて 
つぶやいて石ころ蹴飛ばしてんだ 
白けた気分が隅っこに棲んで 
アタマの中から離れない

振り返る夕暮れ 
オレンジの思い出を思い出す 
ふいによく見た後ろ姿が蘇る

恋閃繚乱 ヒカリ湛えた カケラたちよ 
砕け散って 天空高く 舞い上がれ

五月雨は降り出し 
やがて熱き想いも醒めてく 
頬を伝い落ちるのは雨粒? それとも...

恋閃繚乱 イノチを懸けた 戦士たちよ 
恋を忘れ また強くなる いつの日か

恋閃繚乱 is part of the Tsugidoka! (つぎドカ!) event, along with Cosmic Hurricane, snow prism and 紅焔.
The 2B-Waves BGM in REFLEC BEAT colette is based off of 恋閃繚乱.
A long version of 恋閃繚乱 can be found on the pop'n music Sunny Park original soundtrack vol.1 album.
2B-Waves members HARUKA and MAI themselves appear on 恋閃繚乱's album art.
恋閃繚乱 was added to jubeat saucer on February 1st, 2013. It was removed on July 1st, 2013.

It was revived on November 25th, 2013.

恋閃繚乱 is named after Rinka's purifying power.
恋閃繚乱 marks Daisuke Kurosawa's first original contribution to the DanceDanceRevolution series.
In jukebeat, 恋閃繚乱's title is romanized as Rensen Ryouran.
Love blooms brilliantly, and it went scattering. The girls' story turns on the life to a moment's flash!
Game
Standard
Battle
E
N
H
EX
N
H
Notecounts
143
386
549
1026
282
471
Pop'n Music Sunny Park→Present
5
25
33
44
16
25
Game
Difficulties
N
H
EX
Notecounts
140
233
370
pop'n rhythmin
2
5
8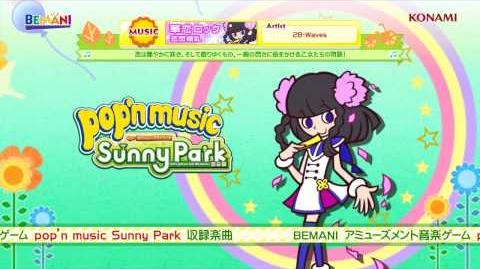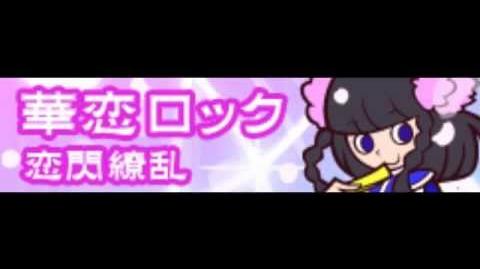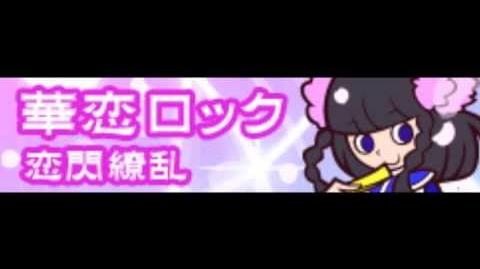 Community content is available under
CC-BY-SA
unless otherwise noted.