Jurassic World: Dominion Dominates Fandom Wikis - The Loop
Play Sound
Lyrics
[
]
None.
Song Connections / Remixes
[
]
A long version of IMPLANTATION appears on TOMOSUKE's marble releases.
Mind Parasite from DanceManiax 2ndMIX, also by TOMOSUKE, may or may not be a sequel to this song.
When IMPLANTATION was crossovered to beatmania/beatmania III THE FINAL, it received new keysounds that follow the synths. The same keysounds are also used on pop'n music and beatmania IIDX.
Trivia
[
]
IMPLANTATION marks TOMOSUKE's first contribution in BEMANI.
Before pop'n music 14 FEVER!, the songwheel genre was IMPLANTATION.
According to L.E.D., TOMOSUKE requested that IMPLANTATION be included in beatmania IIDX 15 DJ TROOPERS CS.
IMPLANTATION shares Bee's Eye's background, and is the second ee'Mall song to do so.
IMPLANTATION was added to beatmania IIDX 22 PENDUAL as part of the Qpronicle Chord unlock system, unlockable in Qpronicle Chord phase 2.

Much like GUILTY, IMPLANTATION is written in a blue font.
Music Comment
[
]
Song Production Information[1]

[

]
TOMOSUKE
[
]
This song is my debut music game track, so I have a number of memories about it.
Originally it was made for drummania, I hated the mechanical sound and that it didn't sound band-like at all. I remember countless depressed nights with soaked pillows.
Then, upon listening to it again I noticed the sound's gloomy quality.
So on re-recording this time I messed with the synth patch a bit and the song was reborn.
I hadn't been making tracks like this lately, so remixing this work was actually fun.
Difficulty & Notecounts[2]

[

]
Game
Standard
Battle
5
N
H
EX
N
H
Notecounts
466
491
788
910
422
466
Pop'n Music 9→CARNIVAL (via ee'MALL)
18
25
36
39
21
23
FEVER!→Sengoku Retsuden
18
25
36
↑40
21
23
TUNE STREET→fantasia
↑23
25
36
40
21
23
Sunny Park→Present
-
↑32
42
46
21
23
FEVER! CS
18
19
36
40
21
23
Gallery
[
]
Videos
[
]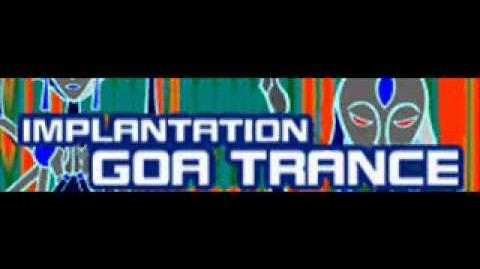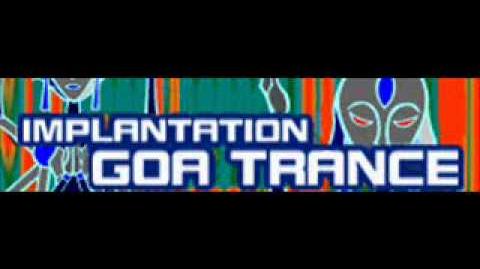 References
[
]