Some parts of this article are untranslated!
Geometric∲Tea Party needs its song production/character information, music comment(s), net self lines and/or staff comments translated.
Lyrics
None.
Song Connections / Remixes
None.
Trivia
Music Comment
None.
Song Production Information
Untranslated.
Difficulty & Notecounts[1]
pop'n music difficulty rated from 1 to 50 from Sunny Park onwards.
Game
Standard
Battle
E
N
H
EX
N
H
Notecounts
314
697
1088
1492
391
700
pop'n music éclale (Original ratings)
17
34
45
49
21
35
pop'n music éclale→Usaneko
17
34
↑46
49
21
35
pop'n music peace→Present
17
34
↑47
49
21
35
pop'n music Lively
17
34
47
49
-
-
Gallery
Videos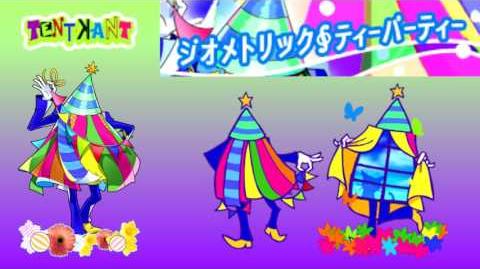 References