Lyrics
[
]
 Vor diesem Wald der dritten Berge,
 Einsam und allein steht ein Haus in der Leere.
 Doch ohne Zeichen vor dem Wege
 Darfst Du nicht hinein, so sagt Deine Seele
 
 In diesem Haus, da lebt ein Manne,
 Messerscharfe Augen und lange graue Haare,
 Durch seine Macht ist er 'ne Sage,
 In der tiefen Nacht kommt er Dir nahe.
 
 Nein, lass mich nicht allein!
 Hab' ich nicht das Recht, glücklich zu sein,
 Oder muss ich wein'?
 Ohne Dich fühle ich mich
 Einsam und so verloren,
 Geb' ich mich der dunklen Seite.
 
 〇Siehst Du die Welt der großen Bäume?
 Hast Du gezählt die leeren Träume?
 Bist Du nur selt' voll Glück und Freude,
 Als wie ein Held der toten Leute?
 
 〇repeat
 
 Trotz seiner Kraft ist er so verloren,
 In einem kleinen Haus vor dem Walde.
 
 Hier in dem Wald wie ein kleines Nest,
 So einsam und kalt, getrennt vom Rest.

 Against the third mountain's forest
 Lonely and alone in stands a house in the emptiness.
 But without a sign in front of the road
 You must not go in, so says your soul
 
 In this house, there lives a man with
 Razor-sharp eyes and long gray hair,
 By his power, he is a legend
 In the deep night, he comes near you.
 
 No, don't leave me alone!
 Have I not the right to be happy
 Or must I weep?
 Without you I feel
 Lonely and so lost
 I give myself to the dark side.
 
 Do you see the world of big trees?
 Have you counted the empty dreams?
 You're just full of rare happiness and joy,
 As a hero of the dead people? x2
 
 Despite his power, he is lost,
 In a small house in front of the wood.
 
 Here in the woods like a little nest,
 So lonely and cold, separated from the rest.

Song Connections / Remixes
[
]
Trivia
[
]
Der Wald marks the first time where Taku Sakakibara contributes German lyrics to a pop'n music song.
According to Seiya Murai, he got a lot of requests from pop'n music 13 CARNIVAL location test feedback to make a DARKNESS 3, but he didn't do so because he wanted to experiment with his DARK series.
Music Comment
[
]
Song Production Information
[
]
Difficulty & Notecounts
[
]
Game
Standard
Battle
5
N
H
EX
N
H
Notecounts
236
502
649
833
326
441
Pop'n Music 13 CARNIVAL→FEVER!
9
18
28
32
17
21
ADVENTURE→THE MOVIE
9
18
↓27
32
17
21
Sengoku Retsuden→fantasia
9
18
↓26
↓31
17
21
Sunny Park→Present
-
24
32
37
17
21
CARNIVAL CS
9
18
28
32
17
21
Gallery
[
]
Video
[
]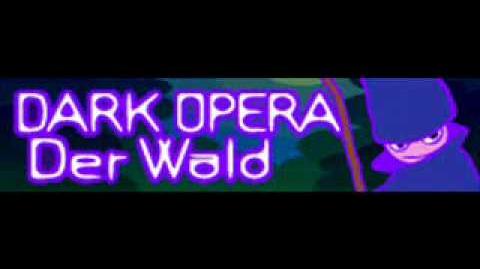 References
[
]