Lyrics
[
]
Various speeches.
Song Connections / Remixes
[
]
デッドボヲルdeホームラン is slightly remixed in GITADORA, with more emphasis on guitars.
デッドボヲルdeホームラン shares similarities with Funny shuffle.
The string sound from the very end of CALL can be heard at the end of デッドボヲルdeホームラン.
Trivia
[
]
デッドボヲルdeホームラン marks the first usage of Naoyuki Sato's 猫叉Masterβ2 alias outside of pop'n music.

It also marks Naoyuki Sato's first original song in the SOUND VOLTEX and ミライダガッキ FutureTomTom series.

It also marks his debut in the SOUND VOLTEX series.

When デッドボヲルdeホームラン is played on beatmania IIDX, the arcade LED ticker displays "I LIKE DEADBALL".
Music Comment
[
]
Song Production Information
[
]
Difficulty & Notecounts
[
]
pop'n music
[
]
Game
Standard
Battle
E
N
H
EX
N
H
Notecounts
147
333
654
1026
319
613
Sunny Park→Present
9
21
37
45
19
31
pop'n rhythmin
[
]
Game
Difficulties
N
H
EX
Notecounts
?
?
520
pop'n rhythmin
3
6
8
Gallery
[
]
Jacket
[
]
Video
[
]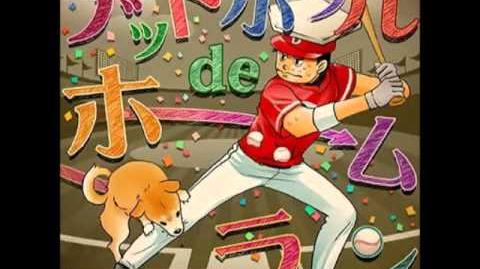 References
[
]